Un filet, une balle et des raquettes, deux joueurs vêtus de blanc et un certain "fair play", le tennis doit à peu près tout au jeu de paume. Étonnant Versailles vous raconte comment ce jeu, très populaire à la cour de Versailles, a donné naissance au roi des sports.
A net, a ball and rackets, two players dressed in white and a certain "fair play", tennis owes almost everything to the game of palm. Amazing Versailles tells you how this game, very popular at the court of Versailles, gave birth to the king of sports.
En français sous-titré anglais.
Contenu produit par : Château de Versailles
On the agenda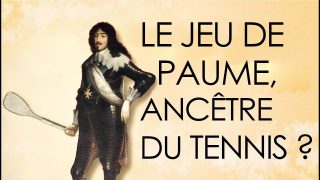 video - 1:27
Amazing Versailles: The game of palm, ancestor of tennis?
By: Château de Versailles