In this episode of The Great Women Artists Podcast, Katy Hessel interviews Ami Bouhassane on the life and work of her grandmother: the model turned surrealist, photographer, war correspondent and all-round 20th century artistic giant, LEE MILLER!!
Born in 1907, Lee Miller first entered the world of photography in New York after falling into the arms of Conde Nast on a Manhattan street. It didn't take long before she was already on her way to Paris, in particular the studio of Man Ray, with whom she created some of the most iconic surrealist photography.
Fast forward to 1932 and she's back in NYC at the height of the depression where she excelled running her own commercial photographic studio. Off again, back to Paris via Egypt, and then the UK at the outbreak of World War II, where Lee quickly adopted the role of a war correspondent, photographing on the front line, but also ensuring that she was recording women's contribution to the war. However life took a turn after witnessing some of the most horrific scenes that war was to bring.
Content produced by: The Great Women Artists
On the agenda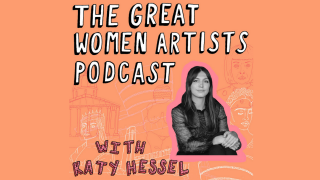 podcast - 51:46
Ami Bouhassane on Lee Miller
By: The Great Women Artists