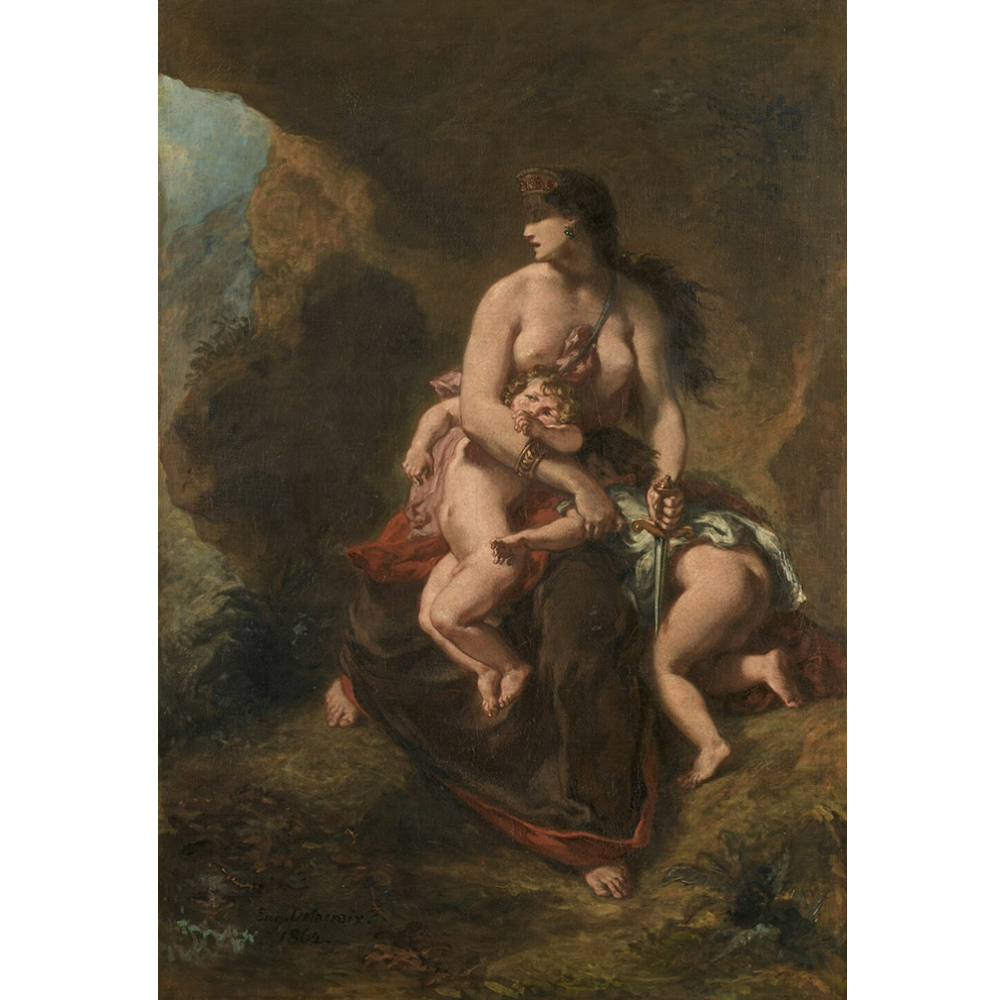 Eugène Delacroix, Furious Medea,
1862, oil on canvas, 120 x 84 cm, Louvre Museum, Paris. Photo © RMN-Grand Palais (Louvre Museum)/René-Gabriel Ojeda
In contrast to all these virtuous mythological figures,  Medea embodies much darker aspects. This woman turned Machiavellian to get revenge on her unfaithful husband, even going as far as killing her own children.
The Greek playwright Euripides recounts this myth in his tragedy titled "Medea." This story has indeed travelled widely, as it can be found, for example, in Egyptian papyri!
The figure of Medea has been revisited many times in literature and the arts, shedding light on the multiple facets of the character: sometimes a ruthless murderer, other times a wounded wife, and at times a learned woman and sorceress.
While women have been depicted extensively as mothers and wives, it's now time to discover other representations and their clichés!