In this episode of The Great Women Artists Podcast, Katy Hessel interviews one of the world's GREATEST writers and curators, Helen Molesworth on ALICE NEEL !!!
Born as early as 1900 and based in NYC for her entire adulthood, Neel's life corresponded with the 20th century, which saw her live through political events, as well as a multitude of art movements and styles.
Painting her portraits in her signature thick blue and black outlines; scrutinising her sitter in every way; capturing the essence of the encounter; and owning her subject, Neel remained continuously loyal to her painterly style throughout the course of her six-decade-plus career.
Capturing art world stars such as Andy Warhol, to her cleaner Carmen and landlord's son, Benjamin, Alice Neel painted the world and community she surrounded herself, first in Harlem, and then on the Upper West Side. Dubbed 'a collector of souls' she painted people how she saw them: frank, honest, expressive, and truthful.
And then there are her revolutionary paintings of the nude: from sexualised portrayals of men to protruding pregnant women. WOW. Was she groundbreaking.
Content produced by: The Great Women Artists
On the agenda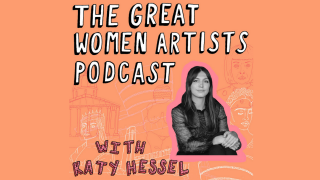 podcast - 58:20
Helen Molesworth on Alice Neel
By: The Great Women Artists