back
Happy Halloween 👻
Get ready to shiver with fear this week! Art Explora Academy has curated a special playlist for Halloween that takes you on a ride through the spookiest artworks. Discover how artists have depicted death and learn about the most famous skulls in art history. Don't miss out on this opportunity to explore the creepy side of art!
Some of the earliest examples of photography are also the darkest. By the mid-19th century, photography had become widespread enough that after the death of family members, some Victorian families commissioned post-death photographs of their loved ones. The images have this weird effect where because shutter speeds were so slow in early photography, the alive are often blurred, but the dead perfectly still were pin sharp.
Death photography didn't come out of nowhere. We have dancing skeletons, erotic reapers, Memento Mori, and skulls…so many skulls. What recurrent symbols of death can we find throughout the history of art and why have artists always been so obsessed with death and mortality?

Content produced by: National Galleries of Scotland
On the agenda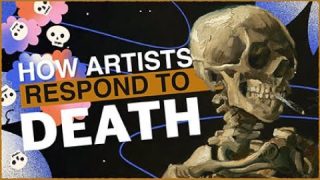 video - 11:00
How Artists Respond to Death
By: National Galleries of Scotland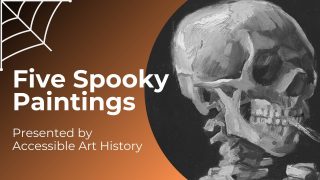 video - 4:34
Five spooky paintings
By: Accessible art history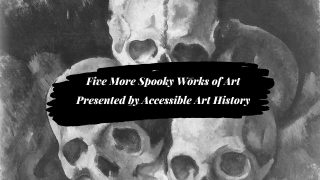 video - 4:18
Five More Spooky Works of Art
By: Accessible art history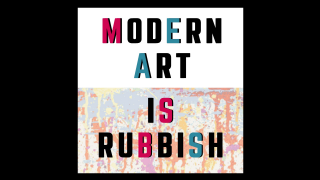 podcast - 37:00
Skulls
By: Modern Art is Rubbish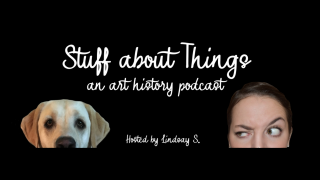 podcast - 51:00
The Crystal Skulls
By: Stuff about Things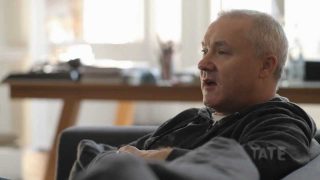 video - 3:00
Damien Hirst – For the Love of God
By: Tate