If you're on TikTok, you've probably come across the trend going around of women asking the men in their lives how often they think about the Roman Empire and being absolutely floored by the frequent occurrences. So, this week, Stauney and Sadie are diving into women's role in the Roman Empire, especially regarding their rights and their artistic roles. We talk about the ancient women artists, how Roman women didn't even have real names, and how misogyny probably seeped down in ways from Rome along with their planet names and numerals. We also discuss how little we think about that period in history, and what the female equivalent of the Roman Empire might be.
Content produced by: More Than A Muse
On the agenda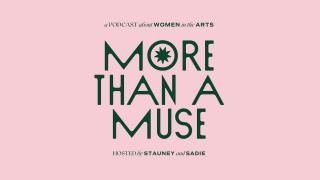 podcast - 48:30
How Often Do You Think About the Roman Empire?
By: More Than A Muse