Bloum Cardenas, petite-fille de l'artiste Niki de Saint Phalle et directrice de la Fondation éponyme revient sur ses performances explosives.
Bloum Cardenas, grand-daughter of the artist Niki de Saint Phalle and director of the eponymous Foundation, tell us about her explosive performances.
In French with English subtitles.
Content produced by : RMN-GP
To learn more about Contemporary Art, click here!
Discover
On the agenda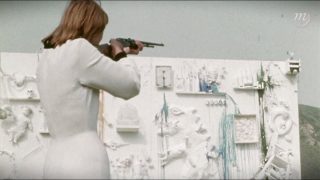 video - 2:42
The Shots of Niki de Saint Phalle
By: Réunion des musées nationaux - Grand Palais