In this essay, look at the work of Russian artist Wassily Kandinsky and how his paintings were influenced by music.
Dans cet essai, nous examinerons l'œuvre de l'artiste russe Wassily Kandinsky et comment ses peintures ont été influencées par la musique.
In English with French subtitles.
Content produced by : Listening In
To learn more about 20th-century Modern Art, click here !
découvrir
On the agenda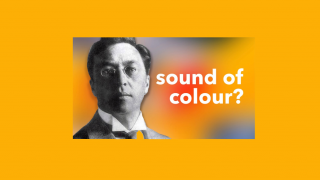 video - 10:12
What Does Colour Sound Like? Kandinsky and Music
By: Listening In