back
6 contemporary artists to discover
On the occasion of the first edition of the Paris+ fair to be held at the Grand Palais Éphémère this autumn, we invite you to discover 6 contemporary artists who participated in this year Art Explora - Cité internationale des arts residency program.
Agnieszka Kurant talks about her artistic practice, her interest in artificial intelligence and "Singular Plural", the project of her residency in Montmartre. Discover the artist's view on the future of art, creativity, and storytelling, and guess what she would like to be if she were not an artist.
In English with French subtitles.
Contenu produit par : Art Explora
To learn more about Contemporary Art, click here!
Discover
On the agenda
video - 3:08
Agnieszka Kurant
By: Art Explora
video - 1:30
Nicholas Grafia
By: Art Explora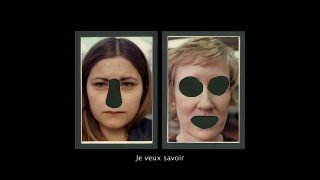 video - 3:02
Martha Wilson
By: Art Explora
video - 1:30
Salman Nawati
By: Art Explora
video - 1:00
Fátima Rodrigo Gonzales
By: Art Explora