Mark Rothko was obsessed with Mozart's music, considering him the 'alpha & omega' of composers. But what can we learn from this obsession?
Mark Rothko était obsédé par la musique de Mozart, le considérant comme l'alpha et l'oméga des compositeurs. Mais que pouvons-nous apprendre de cette obsession ?
In English with French subtitles.
Content produced by : Listening In
To learn more about Contemporary Art, click here!
Discover
On the agenda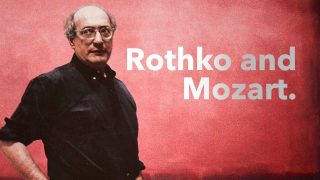 video - 10:17
What links Rothko and Mozart?
By: Listening In