In this essay, discover why Dali painted musical instruments in the way he did and consider what this tells us about Dalí's approach to music.
Dans cet essai, découvrez pourquoi Dali a peint des instruments de musique et ce que cela nous apprend sur l'approche de la musique par Dalí.
In English with French subtitles.
Content produced by : Listening In
To learn more about 20th-century Modern Art, click here !
découvrir
On the agenda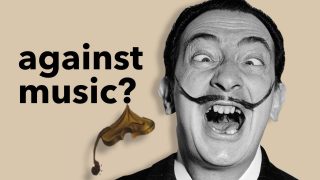 video - 12:10
Why was Salvador Dalí Against Music?
By: Listening In